Pop!
Three things that have happened in the last seven days that I need to talk about:
I had a splendid 12 course meal with the JolieLAIDE pop up that was absolutely spectacular.
I FINALLY upgraded my digital gear. I bit the bullet and splurged on a 5D mk III. The best purchase I've made in SO LONG.
Betty Buckley, Stephen Wallem, and I had a small discussion about what he should do for his charity doodle.
Getting a new digital camera was long overdue. I kept having to borrow my friends' gear, and it was getting embarrassing. I splurged on a MK III with a 50mm f/1.4 lens, which has just been to die for.
I picked it up before going out to dinner with Angie at her boss' pop up, so my first few pictures were of my incredible meal.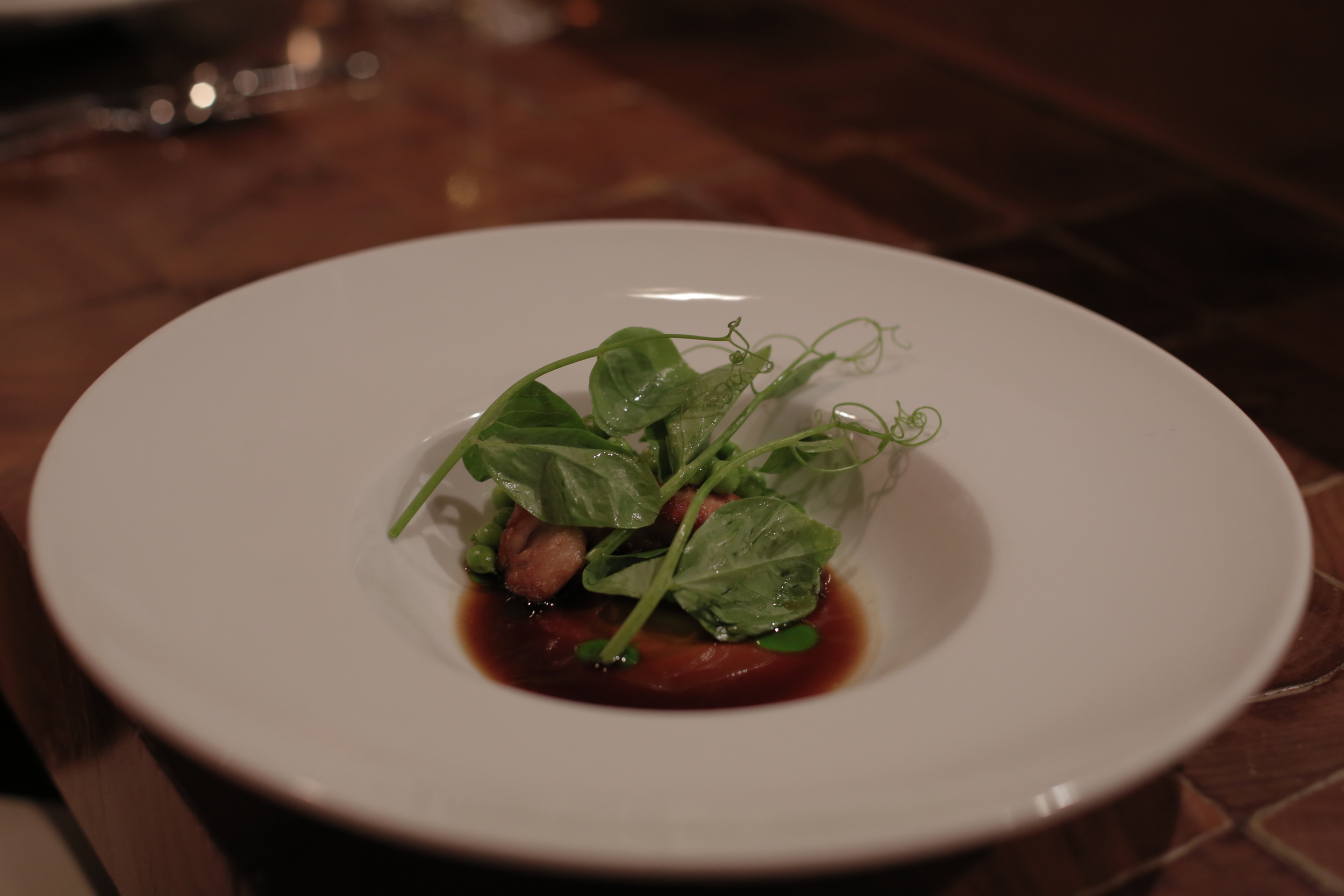 Hearing someone discuss their art with such eloquence was amazing. I have no idea about food, so it was great to hear someone so passionate about it be able to explain his process in putting certain flavors together. I would discuss specific courses, but I don't feel like I could do them any justice. Each bite was a new adventure. I don't think I'll ever eat that well again!
Forgive the image shallowness, I'm still trying to fine tune my camera settings.
After chatting with a woman seated next to us, Angie and I decided to head to Pied Cow to enjoy some ice cream and catching up. I asked her to do me the honor of being my first planned portrait.
"What should I do?" She asked.
"I don't know, look nice? Yeah, like that!"
Pied Cow is an institution of Old Portland, so I decided to futz with my new camera by taking some pictures inside as well.
I've had this bad boy a total of six days, and I'm consistently amazed at it's low light performance. Even with an ISO at 3,200 there's not really any noise. That may be chump change nowadays, but I upgraded from a Nikon d40x. 1600 was a total picture-kill!
I've been hanging out with the girls I nanny for often, and with this new camera, all of the pictures I take of them are SUPERCUTE.
Though, they're cute to begin with, so...it's not very hard. I can say that I think their mother is happy I bought this camera also...LOL
Here are a few shots of my life, both phone & 5D. Including Stephen Wallem's Doodle4NF which I suggested. He and Ms. Buckley seem like cool cats! I'd love to buy them both coffee sometime. (Stephen has type 1 like me, so every time he and Lea DeLaria have a diabetes discussion on the internet I try and insert myself into it.) I'm so happy he chose to draw my idea! I was debating between suggesting something in Bernadette Peters' repertoire or Betty Buckley's. Drood is my favorite musical, so how could I resist?
I hope everyone's having a lovely spring. April was a hard month for me, but things are looking much better for now.
I hope all of your tax returns are plentiful, and if you haven't voted in your primaries yet, that doing so doesn't cause you too much stress.
Enjoy the Sunshowers~!
—Mac
PS:
Happy birthday to my sister, and to Barbra Streisand.
The twenty-fifth is also Queen Ella Fitzgerald's birthday, and I would be remiss if I didn't mention her as well because she's one of my favorites!